Grundfos- SQ Flex
Grundfos SQF pumping systems using renewable energy sources provide the perfect sustainable, reliable and cost-efficient alternative to grid-based systems, with substantial benefits for your investment.
The Grundfos SQFlex Solar Pumping Systems have been developed to solve water supply problems in remote locations.
Based on renewable energy sources such as solar and wind power, SQFlex combines state-of-the-art pump technology with sustainable, energy efficient solutions to provide a reliable water supply to remote locations with little or no access to water and electricity. The better the quality of the water, and the more reliable the water supply, the better the quality of life for everyone
Whether you are blessed with an abundance of sunshine or wind, or a bit of both, SQFlex solar panels or wind turbines adapt to the characteristic weather profile of any given area. A generator or battery backup system can take over when the natural energy sources are scarce, and accumulate energy when they are plentiful. With an SQFlex system, there is water whenever and wherever you need it. It is as simple as that!
The SQF pump is protected against dry running in order to prevent damage to the pump. The dry-running protection is activated by a water level electrode placed on the motor cable 0.3 to 0.6 m above the pump, depending on pump type. The water level electrode measures the contact resistance to the motor sleeve through the water. When the water level falls below the water level electrode, the pump will be cut out. The pump will automatically cut in again five minutes after the water level is above the water level electrode.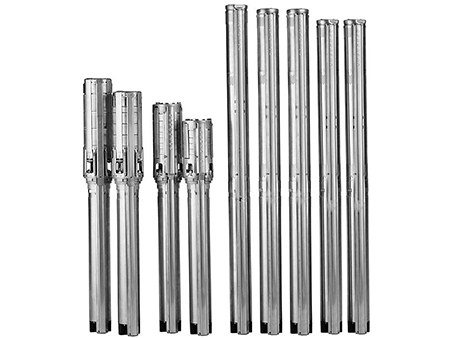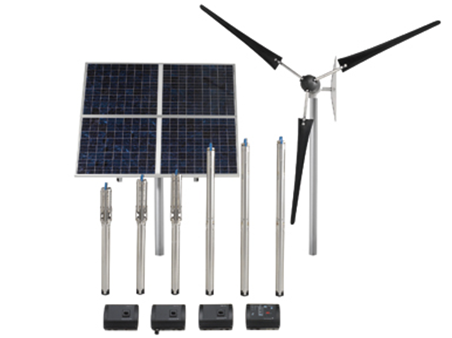 Control Units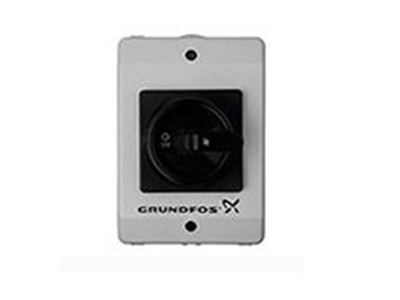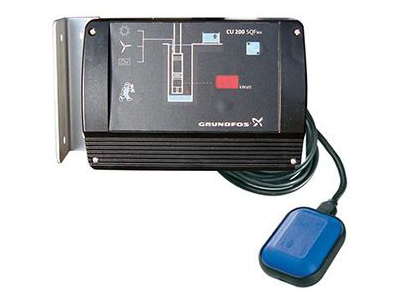 Control Unit IO50, IO101 and CU200