Consultation
With our team of fully qualified technical experts, we are always ready to attend to all inquiries a far as agricultural Technical advancements are concerned. This is a package wrapped with several sectors where we offer advise. We are experts in Agricultural Analysis and Design.
Installation Services
You will experience get a chance to be exposed to the newest technology solutions as as far as agriculture and its bi-products are concerned. we bring you the latest irrigation systems that suit the need of your enterprise.
Deployment of Machinery
Commissioning, Assembling of any machinery in the field. We also sell and service the machinery.
Trainings
With a group of fully trained Engineers and Agronomists, Adritex is commited to offer consultancy services in the fields of;
Irrigation system
Evaluation of current irrigation systems
Irrigation scheduling
Irrigation system Audit
Development of plot plans

Hydraulic and pressure loss calculations
Water conservation techniques
Profitability analysis
Service - repair and maintenance
Adritex avails water pumps of all types manually operated, engine and electrical powered which are affordable to all categories of farmers. Adritex offers consultancy services in the agronomy, water management, irrigation, mechanization and fertigation.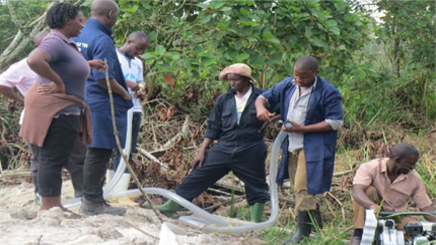 Type: Raingun 11⁄2", Water Pumps and Flexible Hose Pipes.